Workshop
The Art of the Looping Pedal:
Musical Infinity, Limits, Feminism, Chaos and Order with IDGY DEAN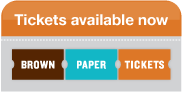 Sunday, September 27th @ 4-6pm
$20, Purchase Here
Join the ETLE Universe's resident musical artist IDGY DEAN in a rich intellectual discussion on the theory and practice behind her main instrument: the looping pedal. First, a basic demonstration of how her little blue box works---a recording/sampling device that allows a single musician to build multi-instrument compositions live and on the fly without the support of a band or backing tracks. Then, a discourse on all the implications and ideas that spring from this instrument: time manipulation, palimpsest, the feminist revolution and what it means to be a one-woman-band, narcissism, the cyborg glitch, infinity and its limits, chaos, order and so much more.
CREDITS:
IDGY DEAN is the solo music project of Brooklynite Lindsay Sanwald. All songs are composed alone, then looped live on stage. Her first full-length record, OMINOUS HARMINUS (made in conjunction with the A.O. Movement Collective's ETLE Universe), will be released on SEPTEMBER 18th, 2015.
Accessibility Note: Loft is a second floor walkup, reachable only via two flights of stairs. We realize this is far from ideal - if there's anything we can do to help provide access, please email us at theAOMC@gmail.com, and we'd be glad to help.