QUASAR: the dance party
Saturday, September 26th from 9:30pm - 2am
at Loft 172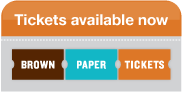 $10 online / at the door until midnight, $15 after midnight
(space themed outfits encouraged but not required)

Featuring
DJ Average Jo
DJ Designer Imposter
Performance by Miss Malice with special guests Lee VaLone and K.James
Door by Lizxnn Disaster

This is no ordinary party, this is a galaxy! Join us as we celebrate the ETLE Universe's Fall Premieres with incredible music and performances! Dance the night away dressed in your finest galactic gear or come as you are! Take your inspiration from Quasars--the brightest objects in the universe, masses of energy and light!!

Did you also know that there are UNICORNS in space?!? The Trifid Nebula, a giant gas cloud that happens to look exactly like a sparkly space unicorn. You can even see the long, flowing mane and kind of make out the side of its snout as it turns its gaze away from us like the queen of the universe it is! Party all night & shine brightly to eclipse ancient galaxies! Show us that you're the ruler of the universe and take the crown away from that space unicorn!

*Quasars are distant objects powered by black holes a billion times as massive as our sun. They are extremely bright masses of energy and light! Quasars have fascinated scientists since their discovery!
Accessibility Note
Loft is a second floor walkup, reachable only via two flights of stairs. We realize this is far from ideal - if there's anything we can do to help provide access, please email us at theAOMC@gmail.com, and we'd be glad to help.
Want in for FREE?
Volunteer and see shows for free. Click here for more information.