The Oh Files / pornography from the ETLE Universe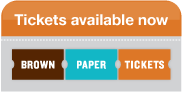 2 Screenings:
Tuesday, September 29th @ 7:30pm
Saturday, October 3rd @ 7:30pm
$15, Purchase Here
(please note, this event is 18+)
Millk chugging, mylar, slow motion resonance, filling and being filled; these are just a few of the images that flood AORTA films's first feature, The Oh Files, starring Parts Authority, Ginny Woolf, Erykah Ohms, Xposed Brick, and Toxic Shock.
Parts Authority starts things off with a live performance of their 1ND3X, and Ginny Woolf and Xposed Brick play with voyeurism and slow-motion fantasy in SOLO/DUO. Toxic Shock and Erykah Ohms heat things up as they try on different parts in DIGITAL GENITALS, and later Parts Authority joins in to bring them to a screaming orgasm in the strap-on, fisting, and hitachi three-way MYLAR FUCKING. In AWKWARD EDGES Toxic Shock and Xposed Brick push through awkwardness to intimacy, and then Ginny Woolf, Parts Authority, and Erykah Ohms finish off the feature wet, white, and drippy in MILLK BURLESQUE.
Let yourself be filled // let your future self do the filling.
Your future is coming.
Credits:
Created + Directed by AORTA films
Filmed by Anonymous
Edited by Jacqueline Mary
Starring Parts Authority, Ginny Woolf, Xposed Brick, Erykah Ohms, and Toxic Shock
Curated by 888ism.e
Produced by Parts Authority, Ginny Woolf, Rosie Deadpan, Anonymous, Bubble Tunnel, and SAS
Accessibility Note: Loft is a second floor walkup, reachable only via two flights of stairs. We realize this is far from ideal - if there's anything we can do to help provide access, please email us at theAOMC@gmail.com, and we'd be glad to help.
Want in for less?
Volunteer and see the show for free. More info here.