Idgy Dean's Ominous Harminus LIVE: the ETLE Universe Remix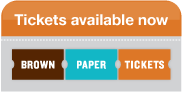 + ONE NIGHT ONLY! +
Wednesday, September 30th @ 9:30pm till late
$15, Purchase here
Following the AOMC's Benefit performance of ETLE and the Anders, don't miss a special show from resident composer/musician IDGY DEAN, who will be getting extra wild (since it's her birthday party) while premiering new sound and vision experiences from her new full-length record OMINOUS HARMINUS. In short, a psychedelic dance party!
Featuring opening sets from special guests to be announced September 1st!
Credits:
IDGY DEAN is the solo music project of Brooklynite Lindsay Sanwald. All songs are composed alone, then looped live on stage. Her first full-length record, OMINOUS HARMINUS (made in conjunction with the A.O. Movement Collective's ETLE Universe), will be released on SEPTEMBER 18th, 2015.
Accessibility Note: Loft is a second floor walkup, reachable only via two flights of stairs. We realize this is far from ideal - if there's anything we can do to help provide access, please email us at theAOMC@gmail.com, and we'd be glad to help.
Want in for less?
Volunteer and see the show for free. More info here.