the A.O. Movement Collective presents
ETLE and the Anders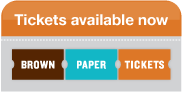 Friday, September 25th @ 7:30pm
Saturday, September 26th @ 7:30pm
Sunday, September 27th @ 7:30pm
Thursday, October 1st @ 7:30pm
Friday, October 2nd @ 7:30pm
LATE SHOW! Friday, October 2nd @ 10:00pm
Sunday, October 4th @ 7:30pm
Tuesday, October 6th @ 7:30pm
Wednesday, October 7th @ 7:30pm
Thursday, October 8th @ 7:30pm
Friday, October 9th @ 7:30pm
LATE SHOW! Friday, October 9th @ 10:00pm
Saturday, October 10th @ 7:30pm
The A.O. Movement Collective's ETLE and the Anders is an evening length queer/feminist cyborg…thing…performed by a cast of ten for an intimate audience. It's a ravenous foray into maximalism, chronomultiplicity, moving bodies, massive spreadsheets, future fashion, looping soundscapes, biohacking, blowjobs, possession, performance, presence, absence, Anders, Heavy Sets, R.I.B. hacks, glitch theory, the monstrous feminine, and of course: time travel.
As ETLE Universe creator Sarah A.O. Rosner delivers a lecture based on her Infinite Theory of the Plural History of Everything, the performers of the AOMC attempt to ensure that her prophetic vision of the future will come to pass. Using their moving bodies, research excavated by the Universe's team of 60+ collaborators, and the audience, the AOMC attempts to channel the far future into the performance.
Developed in conjunction with the other nine works of the ETLE Universe, ETLE and the Anders is humanity's last chance to survive long enough to evolve.
Credits:
choreographed, written, + directed by Sarah A.O. Rosner + performers
performed by Lillie De, Anna Adams Stark, Aya Wilson, Ariel Speedwagon, Eli Steffen, and Tara Aisha Willis, with additional performances by Tony Carlson, Massima Selene Desire, Benedict Nguyen, and Jax Jackson
score composed and performed live by Idgy Dean
costumes designed by Walter Dundervill and Jeff Poulin
lighting by Vincent Vigilante
video + installation by Andre Azevedo + Caitlin Rose Sweet
set designed by Sarah A.O. Rosner + created by Abigail Lloyd
Accessibility Note:
Loft is a second floor walkup, reachable only via two flights of stairs. We realize this is far from ideal - if there's anything we can do to help provide access, please email us at theAOMC@gmail.com, and we'd be glad to help.
Want in for FREE?
Volunteer and see shows for free. More info here.