Workshop
Apocalypse How? sci-fi skills for anti-oppressive survival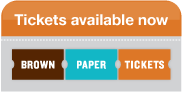 Saturday, October 10th 4-6pm
$10, Purchase here
What will you do? The members of http://scifiaction.club/ put out a call for participants for the following situation, "Three days ago, there was a large earthquake that cuts off power, destabilizing the eastern seaboard. We arrive at a community action meeting the morning of the event." This past August, a group gathered to LARP using values and tactics gleaned from radical science fiction. Learn about this project and talk generally about sci-fi skills for anti-oppressive survival.
More info: http://scifiaction.club/
Accessibility Note:
Loft is a second floor walkup, reachable only via two flights of stairs. We realize this is far from ideal - if there's anything we can do to help provide access, please email us at theAOMC@gmail.com, and we'd be glad to help.